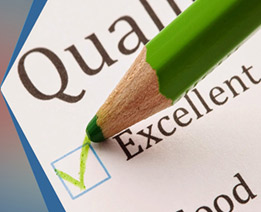 Quality Policy
Major functional areas
Procurement
Process control
Inspection & testing
Customer first
Green Diar has created a system for receiving, recording, analysing, forecasting and taking corrective actions on all complaints pointed out by customers.
Customer complaints are entertained through corrective and preventive actions.
Training employees
Green Diar is committed to provide a complete training required by its employees to perform their assigned responsibilities.
All employees are assessed by their managers to determine their existing training and to propose what additional training they require.